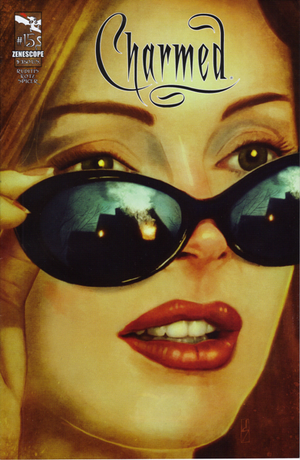 Where There's Smoke
There's a Firestarter
Publication Details
Release Date:
October 26, 2011
Issue #:
15
Series Volume #:
3
Pages:
22
Where There's Smoke There's a Firestarter is issue #15. It is also the second issue in the third story arc.
Summary
Trouble comes knocking on Paige's front door when a mysterious fire nearly burns down her house. The nature of the attack suggests a firestarter, but the real answer might not be that simple. Are The Charmed Ones about to face another threat from the past or is the culprit a more recent addition to their lives? A secret that Piper's been keeping might hold the answer to more than just Paige's question or it could lead to a whole new set of problems instead.
Person, Place, or Thing
Characters
Returning from the TV Series
The name is a play on the phrase where there's smoke there's fire.
Community content is available under
CC-BY-SA
unless otherwise noted.