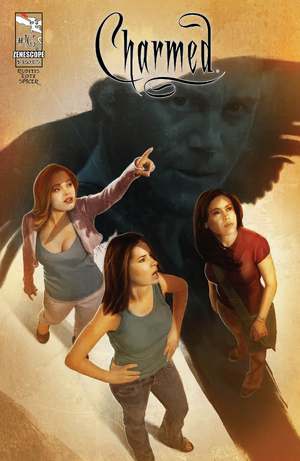 The Heavens Can Wait
Publication Details
Story Arc Title:
Season 9
Release Date:
November 30, 2011
Released Price:
$3.50
Issue #:
16
Series Volume #:
3
Story Arc Issue #:
16
Story Arc Volume #:
3
Pages:
22
The Heavens Can Wait is issue #16. It is also the third issue in the third story arc.
Summary
The Charmed Ones embark on a quest to help Leo find the answer to the question that has been plaguing him for months. They will need to call on all their powers and the bond they share to protect them from the dangers that await. Meanwhile, Cole takes an important step in his journey for a different kind of answer.
Person, Place, or Thing
Per Paul Ruditis the title is a play on the name of the movie Heaven Can Wait starring Warren Beatty.
Community content is available under
CC-BY-SA
unless otherwise noted.