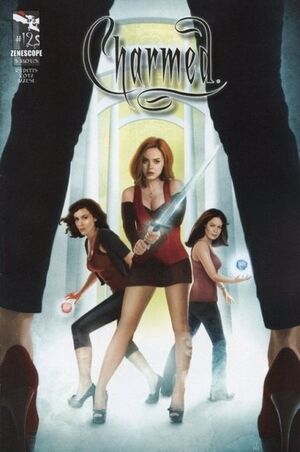 The Charmed Offensive
Publication Details
Release Date:
August 3, 2011
Issue #:
12
Series Volume #:
2
Pages:
23
The Charmed Offensive is issue #12. It is also the sixth issue in the second story arc.
Summary
The Charmed Ones and Leo face down impossible challenges in a battle to reclaim the Heavens, conquer the Underworld, and save the Earth. It's a fight that's been brewing since long before the prophecy of The Charmed Ones was foreseen and building since the first issue of the comic book. When this battle ends, the Charmed universe may never look the same.
Person, Place, or Thing
Spells and Book of Shadows Pages
New Spells
Combining Spell
Separation Spell
Community content is available under
CC-BY-SA
unless otherwise noted.