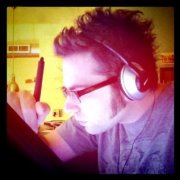 David Working
Creator Details
Worked On Numbers
Covers Penciled:
26
Interiors Penciled:
1
David Seidman is the main cover artist for the Charmed comics. He is also co-credit with Dave Hoover for the interior art of one issue.
He is one of the few people to have worked on every issue in some form or another. Paul Ruditis is the only other one to have worked on all of the other issues, including The Sourcebook and Jim Campbell has worked on all of the storyline issues.
Covers
Issues that have covers that David has worked on for Charmed.
Interiors
Edit
Issues where David worked on the interiors.
Other Works
Edit
Se7en - Interiors and a cover
Grimm Fairy Tales: Pinocchio - Interiors and a cover
Salem's Daughter - A cover
Other Art
Edit